Pure enjoyment and natural taste
Which freshness system would you like?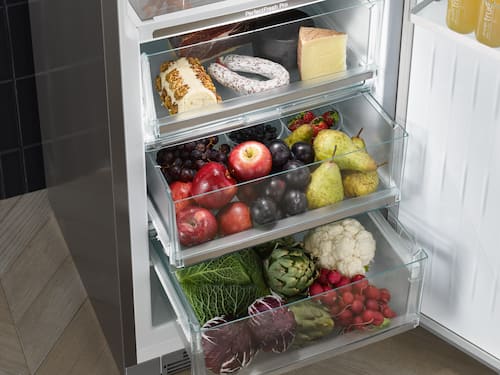 PerfectFresh Pro
Food stays fresh for up to five times longer. In the automatically controlled temperature range between 0 °C and +3 °C, meat, fish and many types of dairy products remain fresh for up to three times longer. Fruit and vegetables retain their freshness for up to five times longer – thanks to the optimised humidity controls on the drawer. Furthermore, bright LED lighting has been integrated for a perfect overview of the food. PerfectFresh Pro is Miele's best system for storing fresh produce perfectly.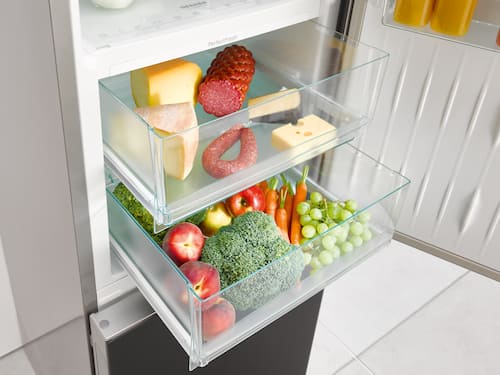 PerfectFresh
With PerfectFresh, food stays fresh for up to three times longer. The temperature range from 0 °C to +3 °C offers ideal conditions to provide meat, fish and many dairy products with a significantly longer shelf life. Fruit and vegetables in the humidity-controlled compartment are stored in ideal conditions with an ideal temperature and a high humidity level. Vital nutrients, flavour and texture are retained for a long time – for noticeably improved freshness.
Features depend on model. Images are only examples and used for explanation purposes
Subject to technical changes; no liability accepted for the accuracy of the information given. See General Terms and Conditions in footer for additional details.