Miele vacuum cleaner user interfaces*
Which user interface do you prefer?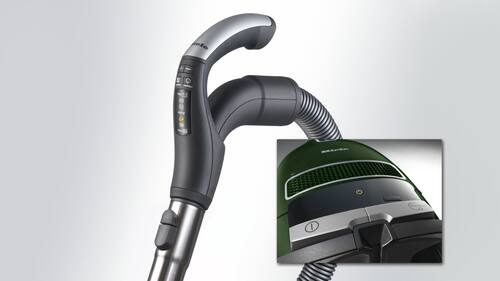 Elektr. bediening via handgreep
Bij deze variant is de vermogensindicatie geïntegreerd in de handgreep en daardoor altijd goed zichtbaar. Met een aparte knop kunt u de elektroborstel comfortabel in- en uitschakelen.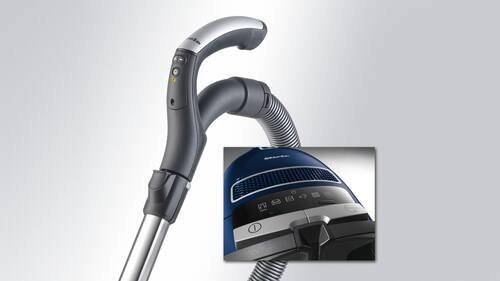 Afstandsbediening via handgreep
Met een druktoets kunt u de stofzuiger in- en uitschakelen en de zuigkracht regelen. Indicatie van ingesteld vermogen op de handgreep.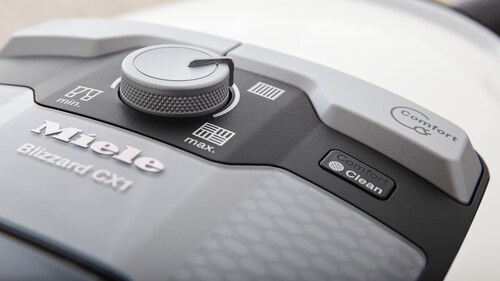 Multi-stage rotary selector
Suction power is electronically regulated via a multi-stage rotary selector. Symbols for a variety of applications make it easy to select the optimum power level.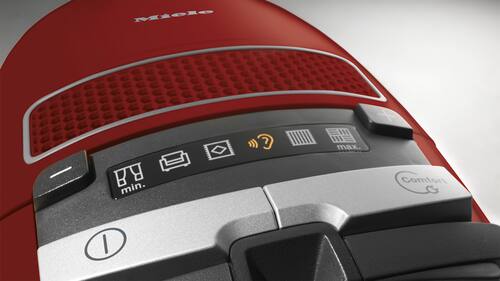 Plus/minus foot controls
This ergonomic operating concept avoids tiresome stooping. Here too, graphic symbols assist you in selecting the most suitable power setting for each floor.
Features depend on model. Images are only examples and used for explanation purposes