Miele vacuum cleaner quality tests
Highest Miele quality for a long service life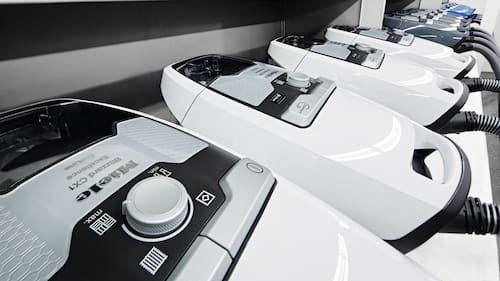 The motor endurance test: so long-lasting!
We demand top performance from our vacuum cleaners from the first day to the last: Miele motors must demonstrate their quality during an intense endurance test including constantly switching them on and off.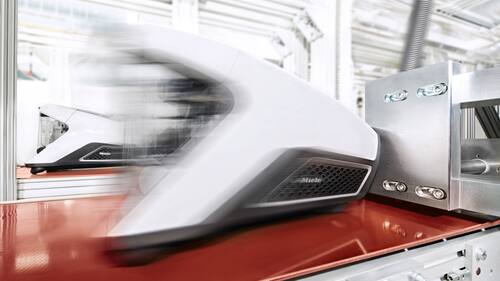 The jamb/threshold test: exceptionally robust!
In real life a Miele vacuum cleaner must endure many door thresholds and impacts – in this test 16,500 times in a row. This is where Miele casings and swivel castors prove their resilience.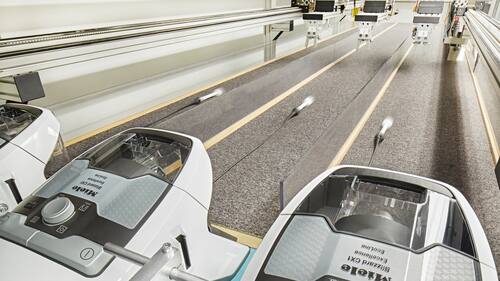 The cable rewind test: very reliable!
The mains cable reels are unwound and rewound more than 10,000 times in our test centres. Only then are we satisfied – and completely certain – that everything will also work perfectly for you in your home.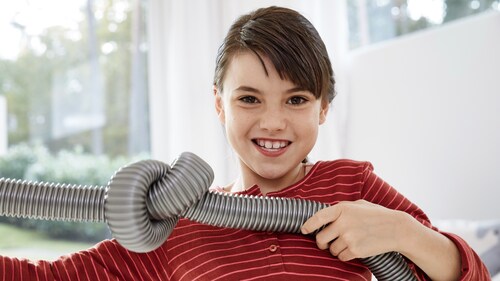 The hose test: extremely resilient!
Miele suction hoses are twisted, flexed and stretched with a 5 kg weight 120,000 times in the laboratory. You can pull your Miele vacuum cleaner behind you without a worry.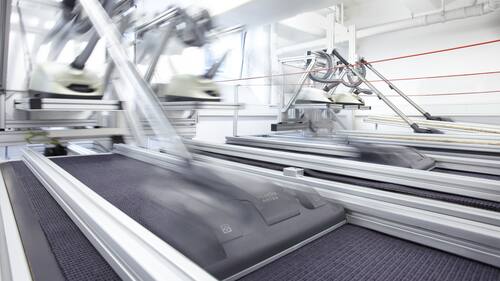 The floorhead test: very hard-wearing!
A Miele floorhead must cover a distance of 2,000 km on various floor coverings – the same distance as Berlin to Paris and back. In the process it also crosses a carpeted door threshold 60,000 times.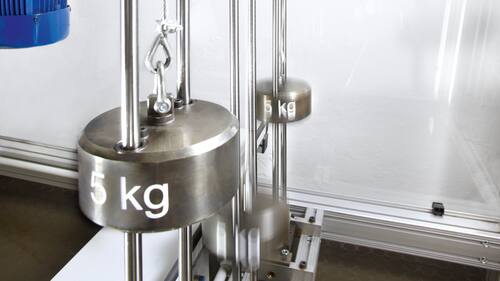 The handle test: simply indestructible!
A 5 kg weight is attached to a Miele vacuum cleaner handle and raised and lowered 120,000 times. The handle must withstand this strain completely damage-free.
Features depend on model. Images are only examples and used for explanation purposes
Subject to technical changes; no liability accepted for the accuracy of the information given. See General Terms and Conditions in footer for additional details.