Product Detail
GBP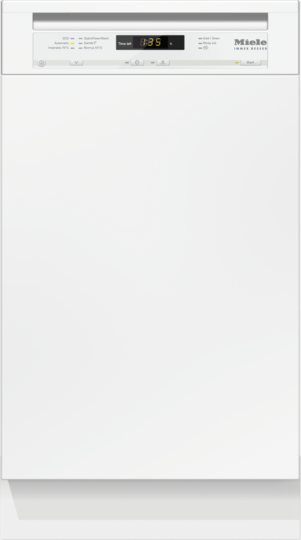 Particularly economical with EU energy efficiency class A++
Easy loading an unloading -

Cutlery tray

The original cutlery tray

Cutlery items don't touch each other, food deposits are removed completely and the cutlery is dried perfectly.

Features depend on model. Images are only examples and used for explanation purposes

Long-lasting sparkle for your glasses –

Perfect GlassCare

Perfect GlassCare*

Gently and with care: This technology ensures that your glasses are cleaned gently.

Features depend on model. Images are only examples and used for explanation purposes

Wash dishes when you want to –

Delay start

Delay start with integrated countdown indicator

Smart: The countdown indicator. Use delay start to set your dishwasher to start up to 24 h in advance.

Features depend on model. Images are only examples and used for explanation purposes
---
Your exclusive advantages
Exclusive to Miele
Patented* AutoOpen drying
For optimum drying of crockery
Optimum drying: the dishwasher door opens automatically at the end of a programme cycle.
Features depend on model – images are only examples and used for explanation purposes
Product data sheet
Show all technical details
Whether you are looking to replace an appliance or plan a new kitchen – you will find all the relevant installation drawings for your Miele appliance here. Please note that our products should only be installed and maintained by authorised experts. In the event of queries, please ring us for some no-obligation advice!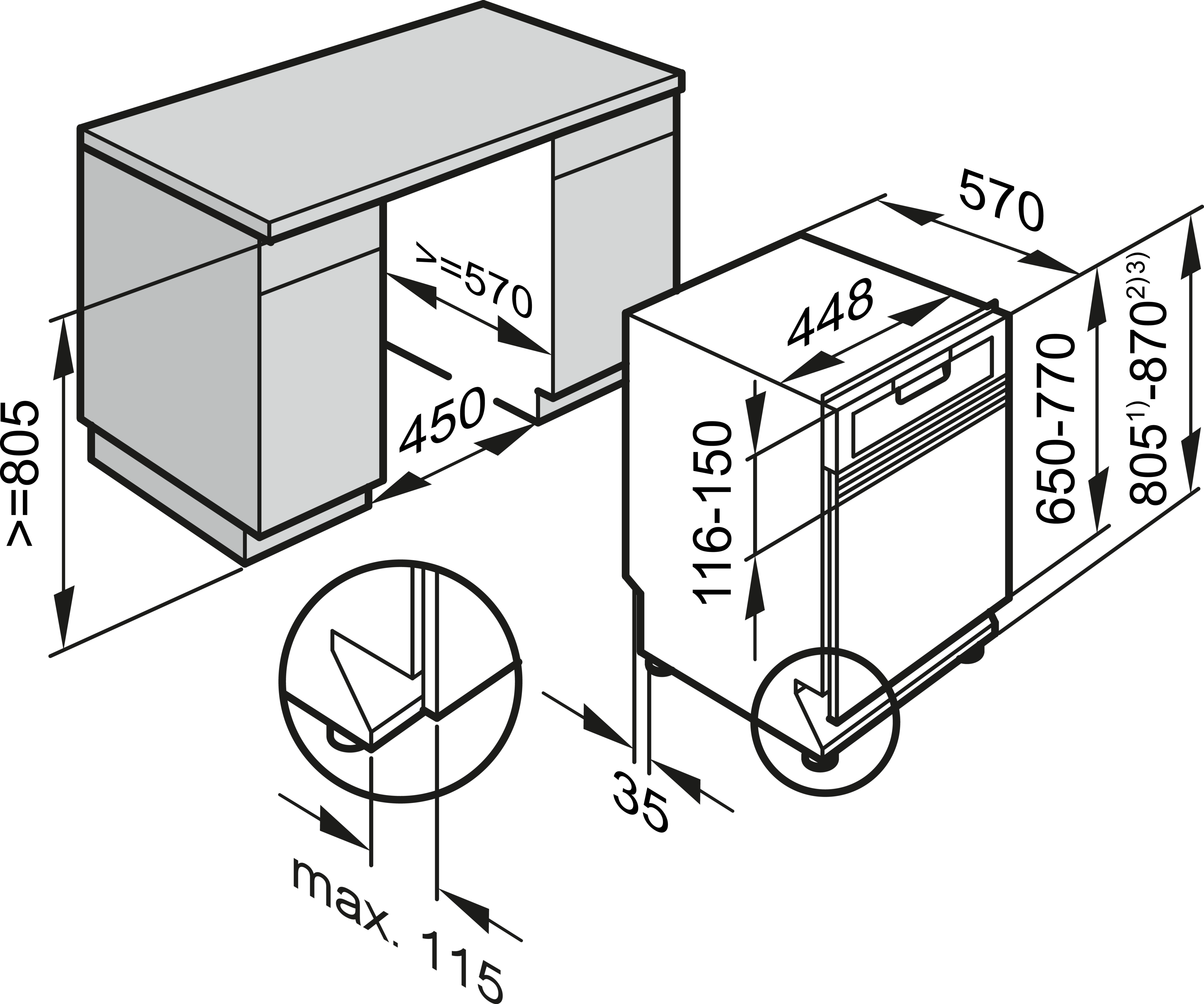 Descriptions
G1002/45, G5000/45, G6000/45 integrated dishwashers, 45cm (installation drawing)
1) Plinth height 35-155 mm
2) Plinth height 100-220 mm
3) Appliance height max. 930 mm with plinth height conversion kit (Mat.-No. 6.394.760)
Vacuums, Coffee-Makers and Accessory orders over £ 15.00 also include free delivery, orders of less are charged at £ 6.00. Subject to technical changes; no liability accepted for the accuracy of the information given. See General Terms and Conditions in footer for additional details