Product Detail
GBP

No icing up of food and no need to defrost thanks to Frost free
Ice cubes ready whenever you need them with the

IceMaker

MasterCool - Ice/water dispenser

Pure luxury: at the touch of a button you are treated to ice and chilled water from the Ice/Water Dispenser.

Features depend on model. Images are only examples and used for explanation purposes

Perfect illumination thanks to halogen emitters - BrilliantLight
Infinitely height-adjustable internal containers - Drop and Lock
Pull out drawers to full depth for easy filling.
---
Your exclusive advantages
User convenience (2)
*Miele@mobile app
Intelligently networked
Excellently networked with Miele@home: use your smartphone or tablet to access status and control functions.
Product data sheet
Show all technical details
Whether you are looking to replace an appliance or plan a new kitchen – you will find all the relevant installation drawings for your Miele appliance here. Please note that our products should only be installed and maintained by authorised experts. In the event of queries, please ring us for some no-obligation advice!
Descriptions
F1471Vi, F1472Vi, securing fixing frame, MasterCool (Sketch) with footnote
- Mark gap X on the inside of the furniture front.
- Similarly
locate and mark the midpoint Y on the furniture front.
- Remove the fixing frame from the appliance door and position it according to the markings on the furniture front.
- Pre-drill the holes.
- Screw the fixing frame to the furniture front
using at least on screw for each fixing point.
- Secure the fixing frame to the top of the furniture front
using at least 10 screws.
Descriptions
Laying of cabling and pipework, MasterCool, MasterCool II (Sketch)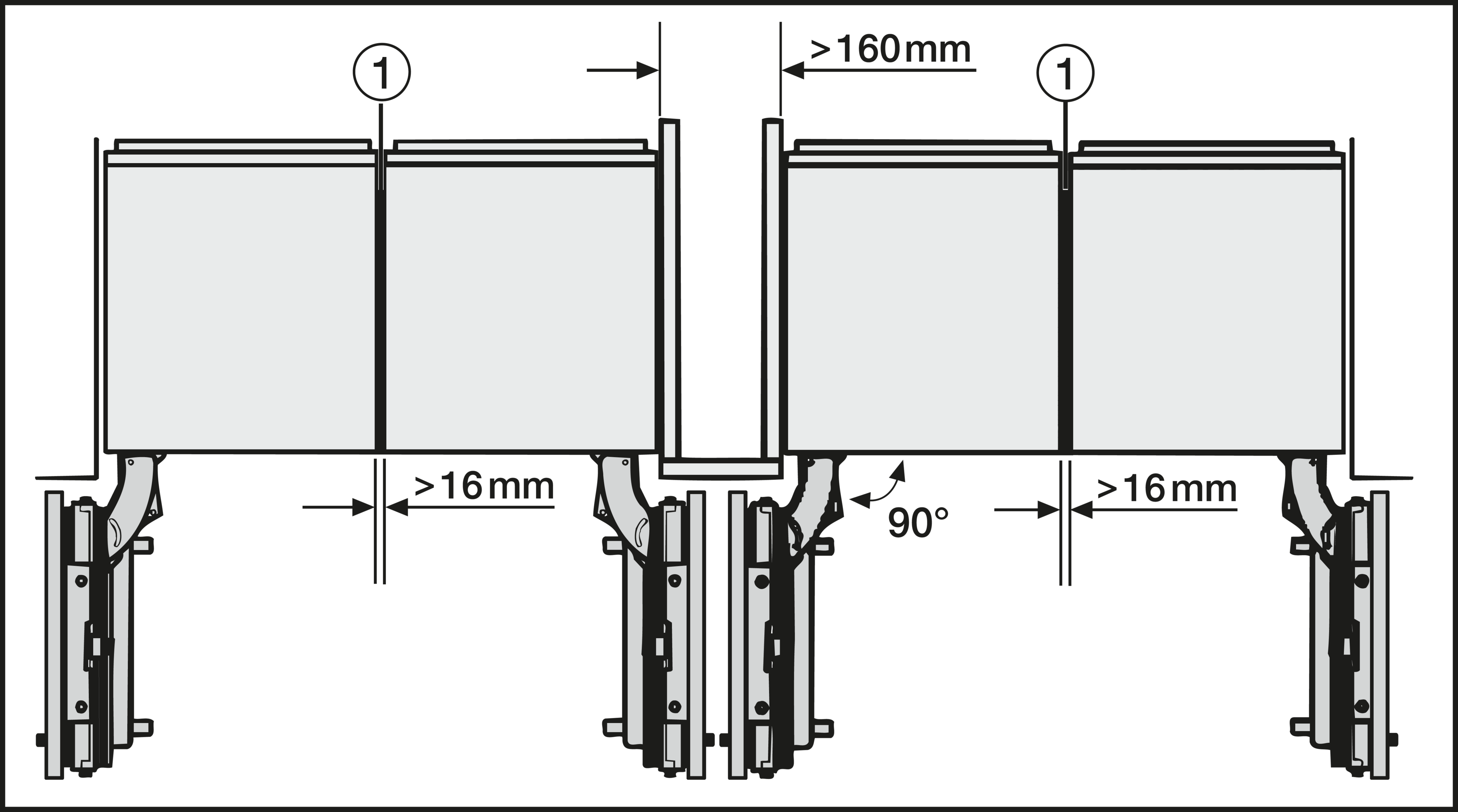 Descriptions
Side by side assembly, MasterCool (footnote) (installation drawings)
1. side wall heater
Descriptions
ventilation area of niche, MasterCool (Sketch)
Descriptions
Side by side assembly, MasterCool (Sketch)
Descriptions
Side-by-side, MasterCool, med mellemvæg, med sidevægsopvarmning (skitse) (med fodnote)
1) Sidevægsopvarmning
Descriptions
F1471Vi, F1472Vi, dimensions of appliance, MasterCool (Sketch) *Footnote
A = 457 mm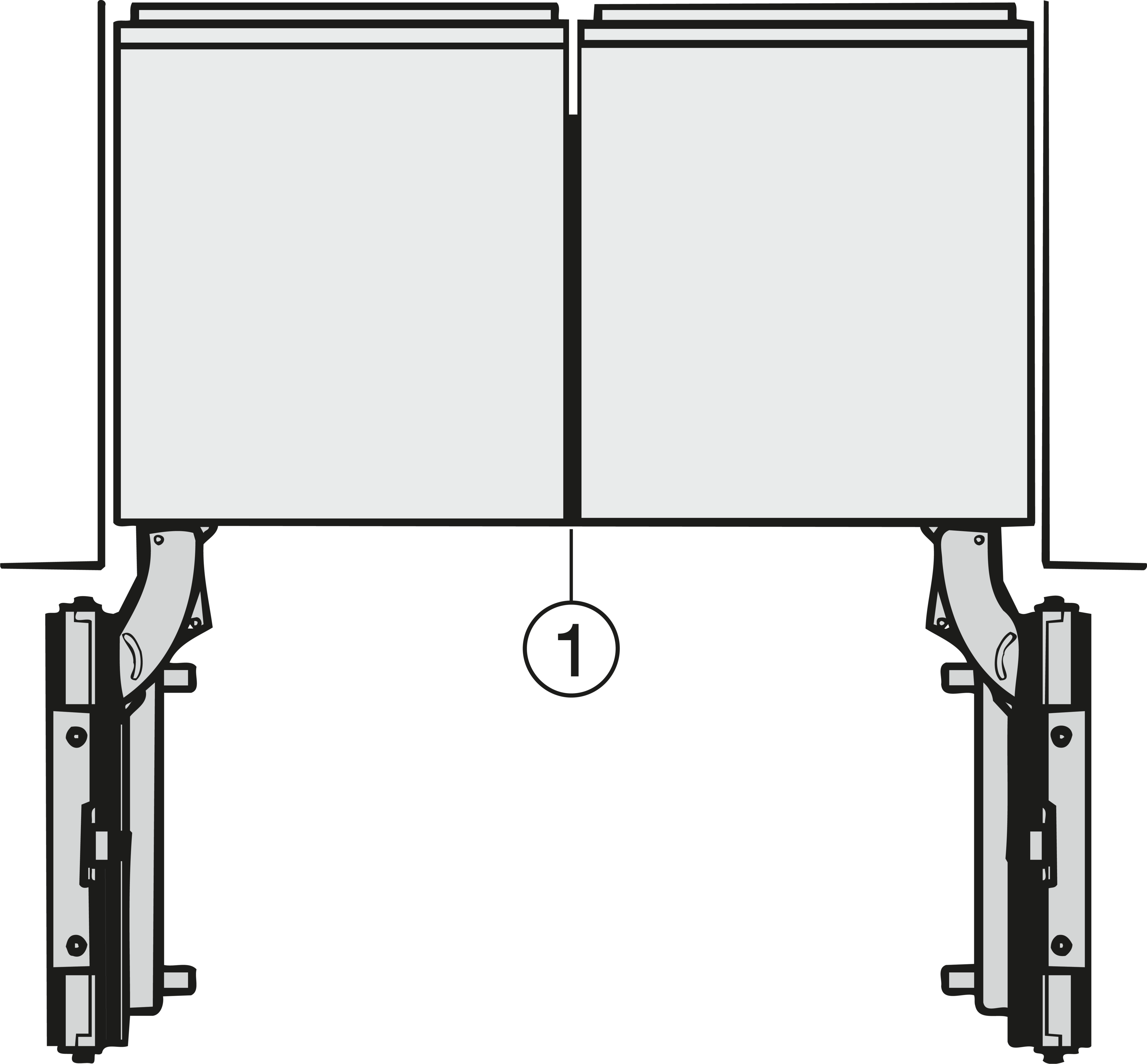 Descriptions
Side-by-side, MasterCool, uden mellemvæg, med sidevægsopvarmning (skitse) (med fodnote)
1) Sidevægsopvarmning
Descriptions
Opening angle 115°, MasterCool (Sketch) with footnote
A) Appliance door width
F 1411 Vi
F 1471 Vi
F 1472 Vi: 525 mm
F 1811 Vi
KF 1811 Vi: 829 mm
F 1911 Vi
KF 1911 Vi: 982 mm
KWT 1611 Vi: 677 mm
KWT 1612 Vi: 677 mm
B) Furniture front (max. 38 mm)
C) Door handle
D) Distance between appliance door and the wall (excluding furniture front and door handle)
F 1411 Vi
F 1471 Vi: 234 mm
F 1811 Vi
KF 1811 Vi: 363 mm
F 1911 Vi
KF 1911 Vi: 428 mm
KWT 1611 Vi: 299 mm
Descriptions
F1471Vi, F1472Vi, inserting angle trims, MasterCool (Sketch)
2 .

Available for a mobile device (for the minimum requirements, please refer to the information provided in the app store), all refrigeration appliances require additional Miele@home components
Vacuums, Coffee-Makers and Accessory orders over £ 15.00 also include free delivery, orders of less are charged at £ 6.00. Subject to technical changes; no liability accepted for the accuracy of the information given. See General Terms and Conditions in footer for additional details