Product Detail
GBP
Free delivery on accessory orders over £15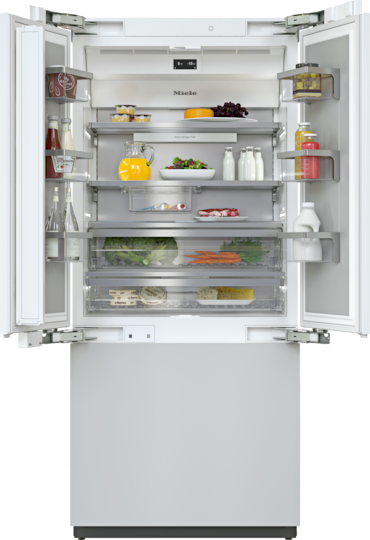 KF 2982 Vi
MasterCool FrenchDoor  For high-end design and technology on a large scale.
---
Your exclusive advantages
MasterCool - IceMaker
Ice cubes for cold drinks
Produced quickly and stored: The IceMaker, which can be controlled separately, produces up to 150 ice cubes per day.
MasterCool – NoFrost
Defrosting is a thing of the past
Convenient: a sophisticated NoFrost system saves you the hassle of defrosting and cleaning the appliance.
MasterCool – BrilliantLight
Perfectly lit
Soft and attractive: high-quality LED strips offer perfect illumination and a beautiful lighting mood.
MasterCool – MasterFresh
Protective storage for long-lasting freshness
Ideal climate: food stays fresh for up to 3 times longer due to perfect temperature and humidity.
MasterCool – Push2open
The perfect solution for a handleless design
This unique appliance integrates perfectly into handleless kitchens, as the door opens when you press the front.
Features depend on model – images are only examples and used for explanation purposes
Whether you are looking to replace an appliance or plan a new kitchen – you will find all the relevant installation drawings for your Miele appliance here. Please note that our products should only be installed and maintained by authorised experts. In the event of queries, please ring us for some no-obligation advice!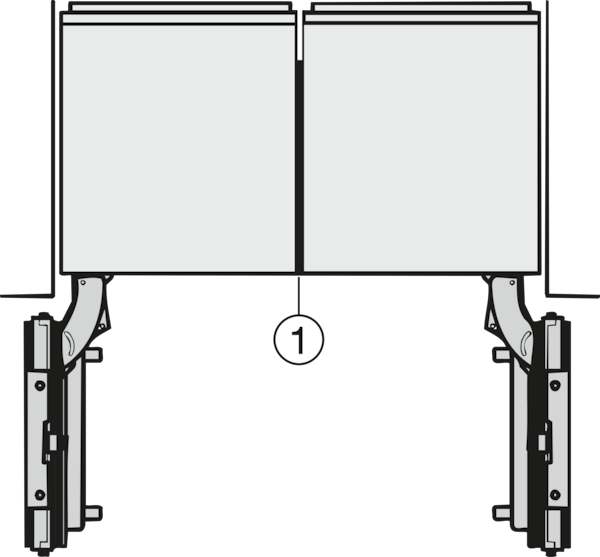 Descriptions
Side-by-side, MasterCool, without partition wall, with heating mat (Sketch) (with footnote)
1) Heating mat KSK 2001 (EU
AUS
CN) or KSK 2002 (US
CA
MX
BR)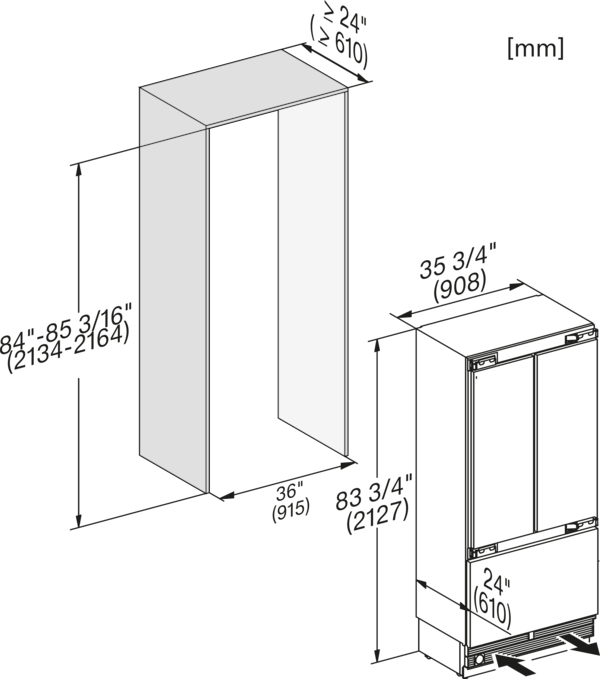 Descriptions
KF2982Vi, KF2981Vi, installation, MasterCool, installation drawings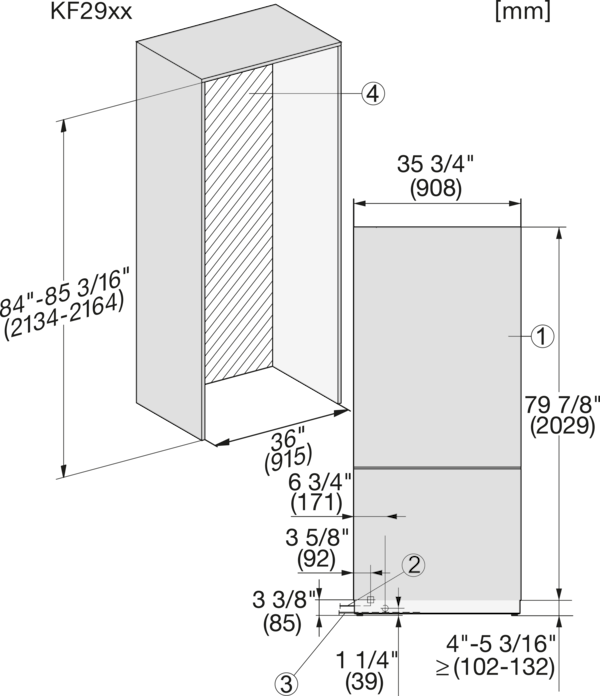 Descriptions
KF2902Vi/SF, KF2912Vi/SF, KF2982Vi/SF, KF2901Vi/SF, KF2911Vi/SF, KF2981Vi/SF, installation, MasterCool
1. View from the front
2. Mains Connection cable
L = 3000 mm (118 inch)
3. Water inlet positon
L = 2000mm (not for KON USA)
4. No water/ELT conections permitted in this area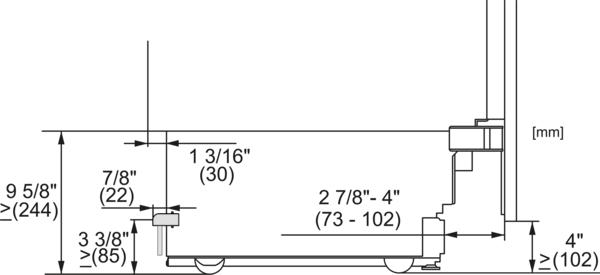 Descriptions
KF2901Vi/SF, KF2911Vi/SF, KF2801VI/SF, KF2811Vi/SF, KF2981Vi/SF, sideview, MasterCool, installation drawings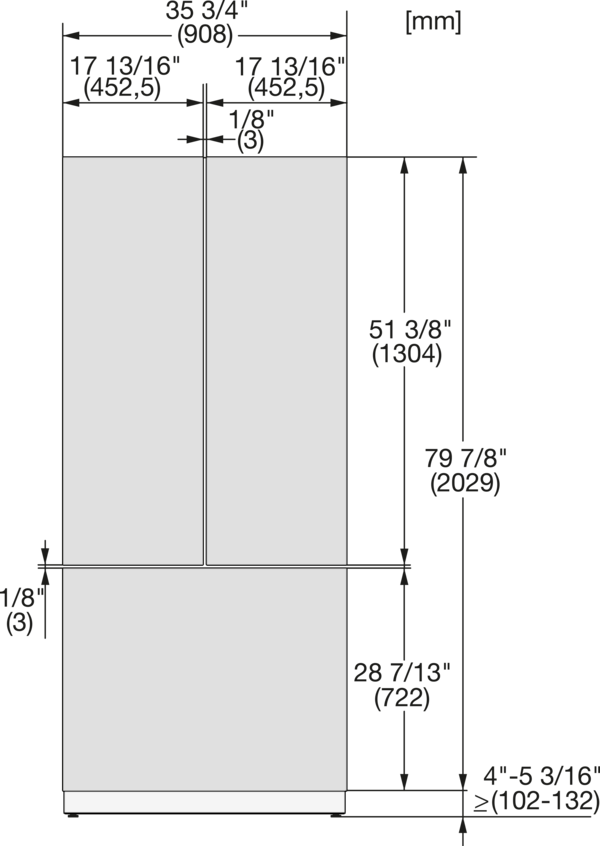 Descriptions
KFP3635ed/cs, KFP3634ed/cs R, KFP3634ed/cs L, KFP3634ed/cs, Front panel, Front dimensions, MasterCool, sketch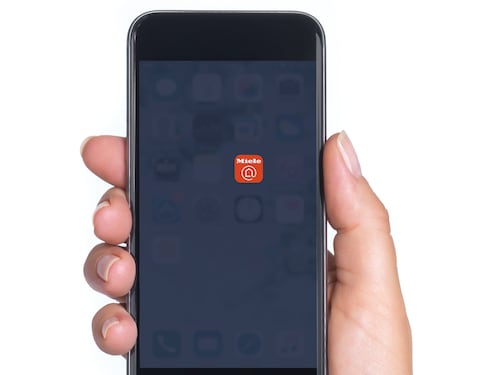 Monitor your Miele appliances while you are on the go.
With the Miele@mobile app for your smartphone or tablet you can now connect all your Miele appliances and benefit from its smart home features.
1 .
Free delivery on all orders over £15.00. A delivery charge of £6.00 is applied to orders under £15.00. Installation of new appliances and recycling of old appliances is available at an extra charge. For all built-in appliances please call 0330 160 6630 to arrange this.
Subject to technical changes; no liability accepted for the accuracy of the information given. See General Terms and Conditions in footer for additional details.