Product Detail
GBP
SYSTEM MAINTENANCE: Due to system maintenance, transactions and bookings will not be possible on October 19th from 4:00 am CET – 10:00 CET.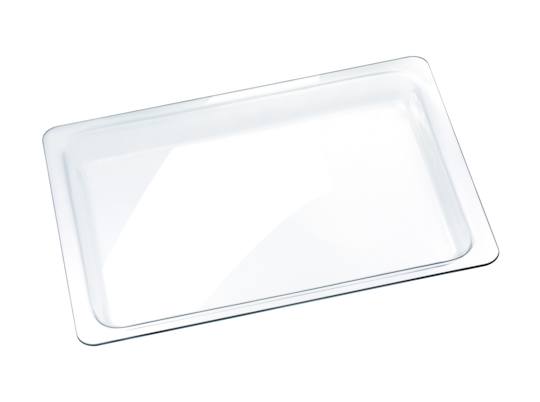 HGS 100
Genuine Miele glass bowl Ideal for preparing bakes, gratins and cakes.
For Miele microwave combination ovens
Ideal for oven bakes, gratins and cakes
Can also be used in Miele microwave ovens M 110 E and M 130 E
Quicker baking with the combination function
The baking process is always in view.
---
Your exclusive advantages
User convenience (1)
Optimum interaction of appliance and accessories
For perfect results
Original Miele accessories were developed especially for Miele kitchen appliances to guarantee perfect results.
Supplementary products and accessories