£3.99 Delivery charge for orders between £0.00 and £49.99. Free of Charge from £50.00
Miele freestanding dishwasher features
Miele freestanding dishwashers have a hard-wearing top that can be used as a worktop. As the appliance is not built in, homeowners can simply take it with them if they move and install it in their new kitchen.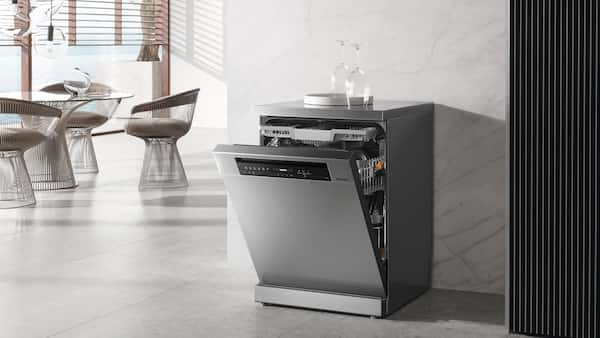 Gentle treatment of crockery and glassware
High-quality glassware cleaned gently and perfectly
Riedel recommends Miele dishwashers
Go to products
Subject to technical changes; no liability accepted for the accuracy of the information given. See General Terms and Conditions in footer for additional details.