Product Detail
GBP
£3.99 Delivery charge for orders between £0.00 and £49.99. Free of Charge from £50.00
View in 360
View in AR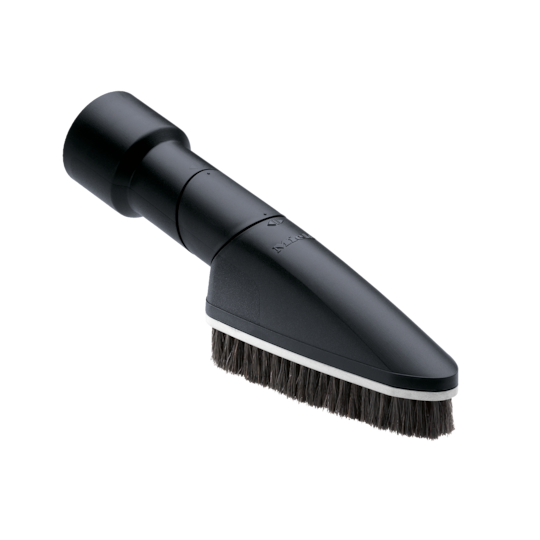 Flexibly adjustable universal brush with natural bristles For gentle, fast cleaning of high-quality floors
Two adjustable swivel joints
Soft protective edges to prevent scratching of furniture
Thicker-set natural bristles for gentle cleaning
Can be attached to the handle, suction tube or suction hose
Compatible with all Miele vacuum cleaners
SUB 20
Flexibly adjustable universal brush with natural bristles For gentle, fast cleaning of high-quality floors
Subject to technical changes; no liability accepted for the accuracy of the information given. See General Terms and Conditions in footer for additional details.
Flexibly adjustable universal brush with natural bristles For gentle, fast cleaning of high-quality floors
Two adjustable swivel joints
Soft protective edges to prevent scratching of furniture
Thicker-set natural bristles for gentle cleaning
Can be attached to the handle, suction tube or suction hose
Compatible with all Miele vacuum cleaners
Your exclusive advantages
Features (1)
Practical problem solvers
Practical problem solvers
Hard-to-reach areas can be dusted easily and conveniently with practical special Miele accessories.
Read more