Product Detail
GBP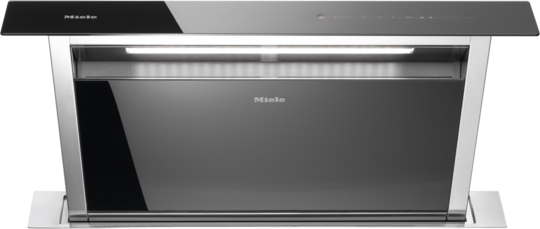 Your exclusive advantages
Product data sheet
Show all technical details
Whether you are looking to replace an appliance or plan a new kitchen – you will find all the relevant installation drawings for your Miele appliance here. Please note that our products should only be installed and maintained by authorised experts. In the event of queries, please ring us for some no-obligation advice!
Descriptions
DA 6890 Downdraft (skitse)
1) Trinfræsning til bordplader i natursten (granit
marmor)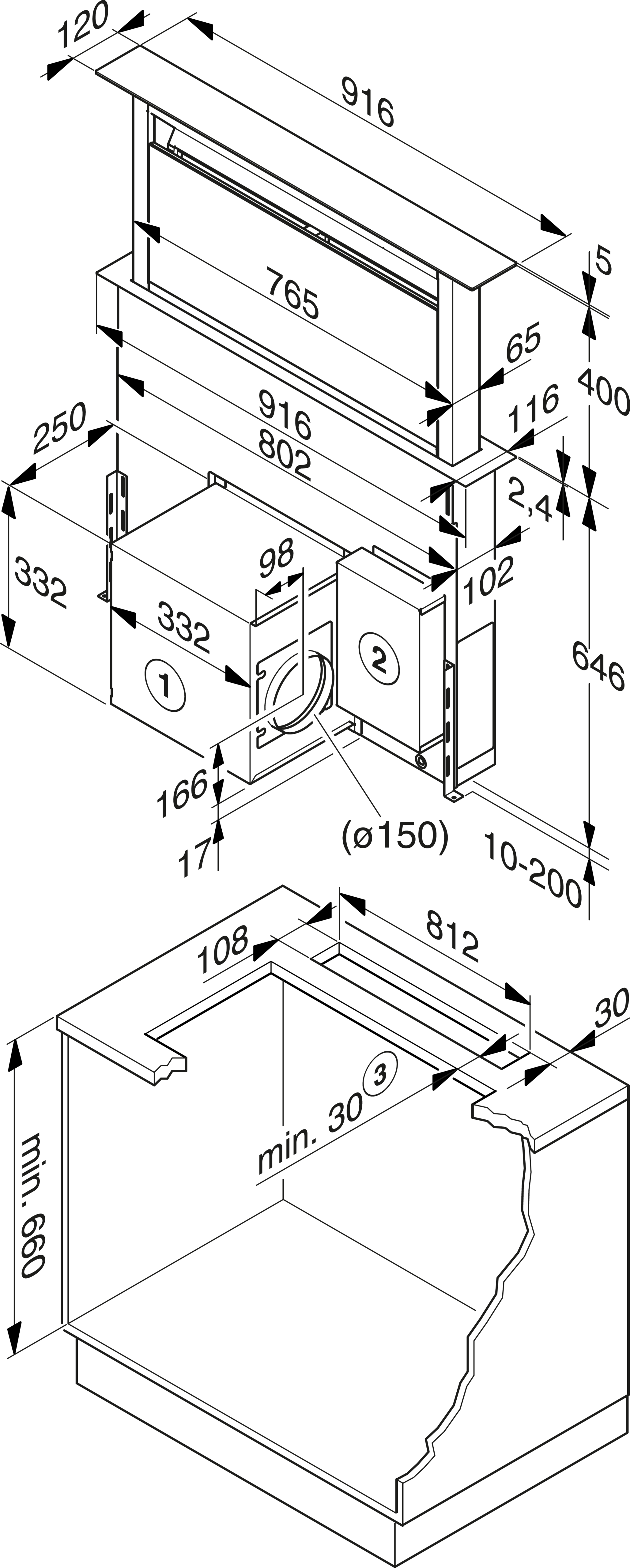 Descriptions
DA 6890 Downdraft (skitse)
1. Blæseren kan monteres i drejet tilstand. Dermed er udluftning mulig opad
til venstre
til højre eller nedad. Blæseren kan ligele
des monteres i samme position fra produktets bagside. Hvis blæseren monteres fra produktets bagside
skal skabets bagpanel skæres ud
i monteringsområdet
og der skal skabes et passende indbygningsrum bag skabet.
2. Ved behov kan elektronikken placeres til venstre for blæseren på emhætten eller fritliggende i skabet.
3. Mål afhænger af materialet
Montering i forbindelse med et gaskomfur er ikke mulig.
Hvis der skal være en ovn eller et komfur foran produktet
skal den relevante indbygningsvejledning og foreskrifterne i forhold til
tilførsel af kold luft overholdes.
Vacuums, Coffee-Makers and Accessory orders over £ 15.00 also include free delivery, orders of less are charged at £ 6.00. Subject to technical changes; no liability accepted for the accuracy of the information given. See General Terms and Conditions in footer for additional details