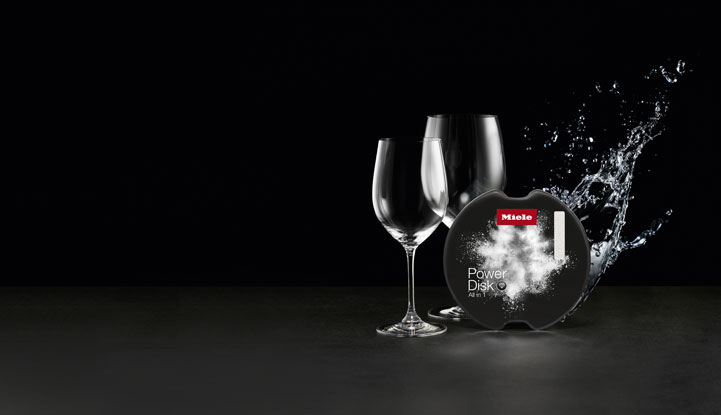 Our gift for you!
The PowerDisk® puts a sparkling shine on your crockery and a smile on your face!
Thank you for deciding to purchase a Miele dishwasher with AutoDos.
To show our appreciation, you will receive a supply set with 6 PowerDisks® All in 1 for free as soon as you redeem your voucher in our shop.
Redeem your voucher
Special offer
Six months complimentary PowerDisk® all in 1 detergent.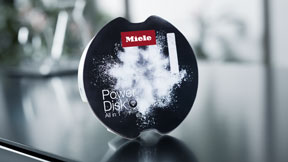 How to redeem your voucher:
Login into your Miele Account
Click on "Redeem your voucher" to claim the PowerDisks®.
Enter the voucher code in the appropriate box when prompted.
You will be taken to the basket with the accessories added and the discount applied.
Complete the order process.
Your goods will be delivered shortly and conveniently free of charge to your home.
Terms & Conditions
Details
The voucher can only be redeemed in the online shop.
No cash payment possible.
Only one voucher code per order.
Cannot be used for other campaigns.
Selling the voucher on is not permitted.
Six months supply equates to six PowerDisks.
Schedule
The voucher can be redeemed until December 31, 2023.