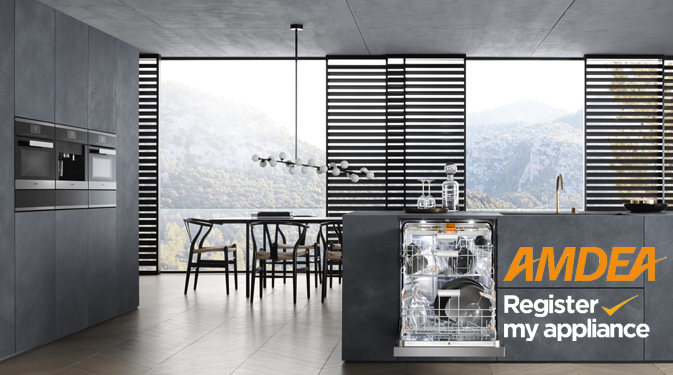 Register your appliance to activate your 2 year warranty
Registering your appliance with Miele is easy, all you need to hand is the model and serial number for the appliance you wish to register. Click on the link below which takes you to our registration page, here you can register to set-up a Miele account of if you already have one you can simply log-in, after completing your personal details just click on the product registration link and add the details there.
Make sure to sign-up to our monthly newsletter to find out about our latest news and offers and you definitely want to join the Miele Club as you not only get a voucher to spend on accessories as a welcome to the Club, you will then receive exclusive news and offers only available to the Club.
If you have purchased an appliance with a promotional warranty you can find the registration page for these by clicking the link below:Register my promotional warranty
AMDEA appliance registration
In association with AMDEA (The Association of Manufacturers of Domestic Appliances), we offer you the opportunity to register your Miele appliance for up to 12 years from new.

Registering your appliance means that we can keep you up to date with important product information.
Improve your after sales services
Keep in touch with upgrade news
Be the first to know of any safety repairs or recalls
Click here to register your product for updates