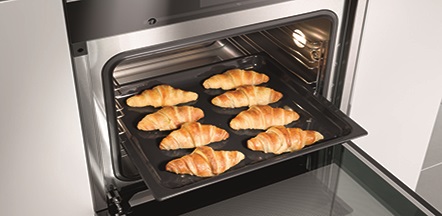 Steam cooking is on the rise and Steam Ovens are becoming increasingly popular in modern kitchen schemes. Miele have pioneered steam cooking with a range of high quality and high performance Steam and Steam Combination ovens.
If you are considering a Miele Steam Oven this is the event for you. Our Home Economists will show you just how versatile a steam oven is and how it can revolutionise your kitchen and the way you cook. We'll take you through the features and benefits of different models so you'll be able to establish which Miele Steam oven is the one for you.
Just Steam is entirely interactive and we're used to answering questions throughout the day. You'll also be able to browse our showroom and if you contact us before the day we can arrange an appointment after your event with one of our product advisors.
This course runs for approximately 1.5 hours.
To book this course for free:
Simply enter in the voucher code NOCHARGE at checkout