Arrange a Home Demonstration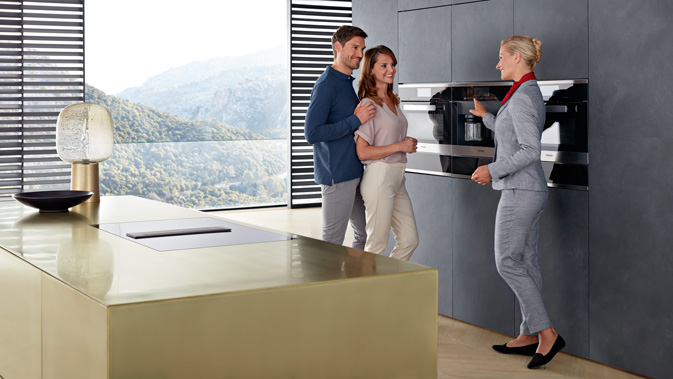 Miele Home Programme: Individual product advice in the comfort of your own home
With such an impressive array of controls and functions, maximising the potential of your Miele appliances can take a little time. That's why we've introduced Miele Home Demonstrations to help you master your Miele in no time at all, giving you valuable time back and enabling you to get the best results.
With a Miele Home Demonstration one of our friendly and expert product specialists will visit you at home and give you a completely personalised service. We'll demonstrate how to get the most out of your appliance, including optimum set-up and maintenance.
A Miele Home Demonstration normally lasts 3-4 hours during which we'll cover all of your appliances with you.
What's included?
Tips and advice to get the best results
How to make the most of programmable functions
Advice on cleaning and maintenance
An introduction to Miele Accessories and Care Collection as well as a 20% discount on Miele Accessories and Care Collection
£200
In addition to the programme above Miele Home Demonstration 'Plus' also includes
Using your appliances we'll demonstrate how to cook 3 dishes of your choice from your own ingredients
Free Miele apron
£300
To book a Miele Home Demonstration contact us on 01235 233576 .
For service and repair and other queries please visit our 'Contact us' page.