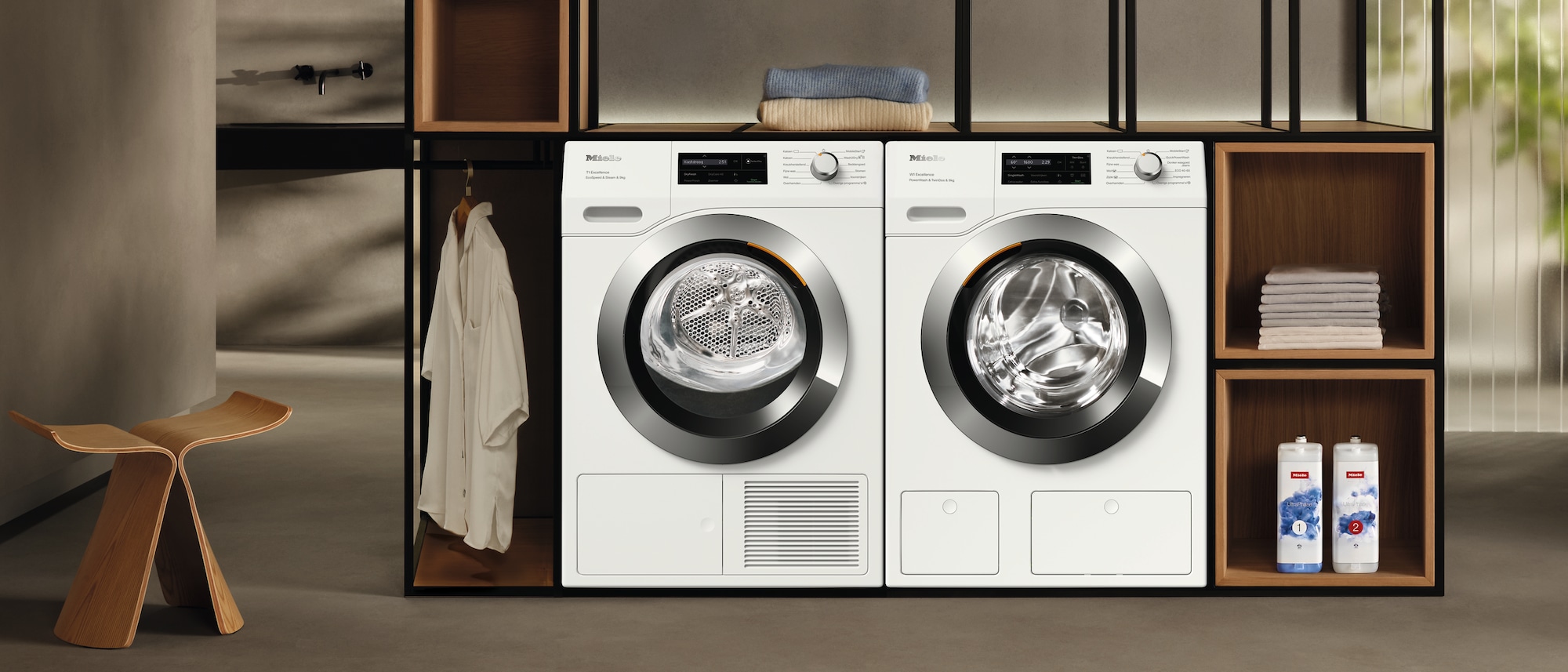 Perfect Pair
Elevate your utility space with the Perfect Laundry Pair . T&Cs apply.
Valid on purchases between 9 February 2022 - 31 October 2023.​
Redemptions must be made by 30th November 2023
Save 10% on the Perfect Pair when you shop direct at Miele
Offer valid when purchasing a Miele Washing Machine & Tumble Dryer together with a minimum order value of £2,500 when using code: PAIR10.
£100 cashback on the Perfect Pair
On selected Miele Washing Machines & Tumble Dryers when purchased together at selected retailers. (Visit link below for full details)
At Miele we are as passionate about the performance of our laundry products – and for every washing machine there is a perfect matching tumble dryer.
Miele promises quality craftsmanship and outstanding performance whichever model you choose, with a range of benefits suited for modern life.
All Miele Tumble Dryers benefit from:
Heat Pump technology and Miele PerfectDry – energy efficient and perfectly dried laundry
Wash2Dry – with Miele@Mobile programmed appliances, your washing machine sends its data to the tumble dryer after the wash cycle to automatically programme the drying cycle
Stacked combinations – plinths, shelves & drawers also available for the perfect fit