Enjoy long-lasting freshness and plenty of room for your creativity. Miele. For everything you really love.
Perfect climate for fresh ideas. Miele K20.000 refrigerators.
As spontaneous as you are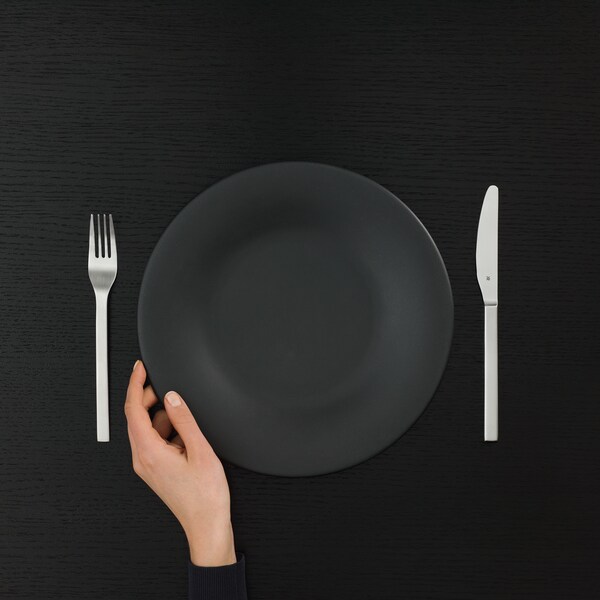 Turn your refrigerator into a real treasure trove full of creative ideas for your menus. Thanks to zones with ideal climates and ample space, fresh ingredients are always available from your Miele refrigerators.
Design that boosts creativity
Conventional chalk or chalk pens can be used for writing or drawing on the blackboard fronts of Blackboard edition appliances. This turns the refrigerator into an inspiring communication aid in your kitchen.
More stored food – more freedom
Miele's freshness systems guarantee perfect refrigeration conditions and keep food fresh for up to 5 times longer. Ideal climate inside, more stored food and greater combination options.
XL interior
Its true greatness lies within.
There is room for everything: thanks to the depth of the refrigeration section, many types of food and containers can be accommodated – even baking trays fit into this luxurious interior cabinet.
Freshness systems
Enjoy your new creativity
Our individual DailyFresh, PerfectFresh and PerfectFreshPro freshness systems ensure consistently perfect refrigeration conditions. This means that your foods will stay fresh for up to 5 times longer so that you can try out something new again and again.
Enjoy your new creativity
PerfectFreshPro provides the best storage conditions to keep food fresh. In the automatically controlled temperature zones, meat, fish and many dairy products stay fresh for up to 3 times longer at temperatures between 0 °C and +3 °C. Fruit and vegetables even stay fresh for up to 5 times longer thanks to the optimised humidity adjustment controls of the drawer.
The creativity is in the detail
Its convenience is almost unbeatable: from opening the door without a handle and the humidity-regulated drawers right through to the XL interior cabinet with deep compartments, everything is convenient and easy to access.
FlexiLight
A true delight
Delicious creations stylishly illuminated: the LED FlexiLight glass shelf lighting illuminates the interior of the refrigerator with a glare-free and unique brilliance. Very practical: FlexiLight can be flexibly positioned on any shelf level.
Energy efficiency
Not only gentle on the environment
Miele Generation K 20.000 refrigerators achieve top ratings for energy efficiency – including the best energy efficiency rating of A+++. They also excel with high performance and tried-and-tested flexibility.
Not only gentle on the environment
An efficient cooling circuit and modern insulating materials also achieve top A++ and A+++ energy efficiency ratings.
Simply scrumptious
Turning the refrigerator into a source of inspiration allows you to conjure up the most appetising creations. Fancy a taste of some delicious food?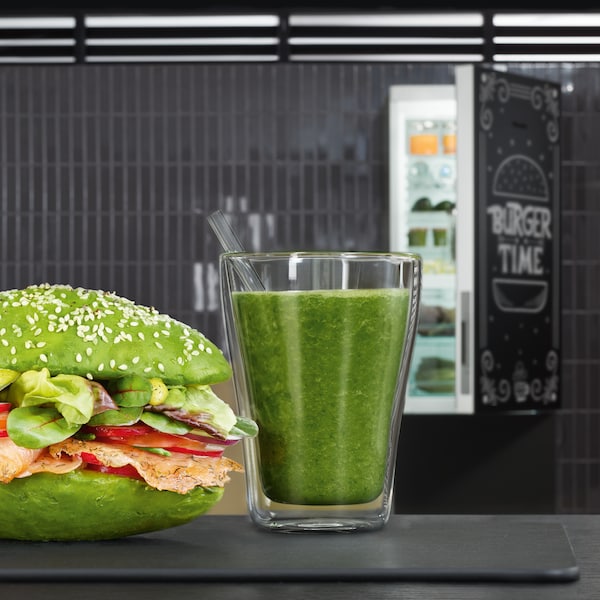 Avocado burger
Who says that a burger can't be healthy? Let us surprise you with our recipe for this original avocado burger. Its taste and simple preparation are bound to win you over.
Avocado burger
1 tsp honey
1 tsp mustard
1 tsp dill
1 tbsp samphire
1 avocado
2 slices of tomato
2 radishes
2 slices of gravlax
Optional: onions and salad
Sesame seeds
Mix the honey and mustard and stir in the chopped dill. Blanch the samphire in boiling water for 1 – 2 minutes and leave to drain. Place sliced tomato and radish on the bottom half of the avocado. Then place the gravlax and samphire on top and drizzle with the mustard dressing. Top with sliced tomatoes and radishes, onion rings and salad. Put the top half of the avocado on top, sprinkle with sesame seeds and serve.
Pear and spinach smoothie
Are you hungry for some liquid power food? Then treat yourself to a boost of fresh energy and vitamins in a glass. Smoothies made from fruit, green leafy vegetables and water are unbelievably delicious, quick to prepare and provide highly concentrated vital substances and nutrients.
Pear and spinach smoothie
1 diced pear
1 handful of spinach
½ avocado
2 tbsp lemon juice
1 tbsp honey
1 tsp walnut oil
Chilled water
Put the ingredients in a powerful food processor. Add 1 tsp walnut oil and blitz everything thoroughly, slowly adding the chilled water until the smoothie is creamy. Pour into a glass and enjoy immediately.
Inspiring range of colours
K 20.000 refrigerators are also very aesthetically appealing. Choose from six colours: the low maintenance stainless steel version with CleanSteel finish, the classic models in white and in stainless look, the elegant one with high-quality glass front in Brilliant white and Obsidian black, or the Blackboard edition with blackboard fronts for writing or drawing on.